3 Reasons Your Riverview Home Needs Pressure Washing
Pressure washing can make your Florida property look its best. The top reason to get it done, of course, is to remove dirt, dust, mold, algae, stains, and other harmful pollutants. It's essential maintenance that you don't want to neglect, but you also need to get the most out of your service. So, be sure you hire a licensed or certified professional who has taken the time to get legitimate.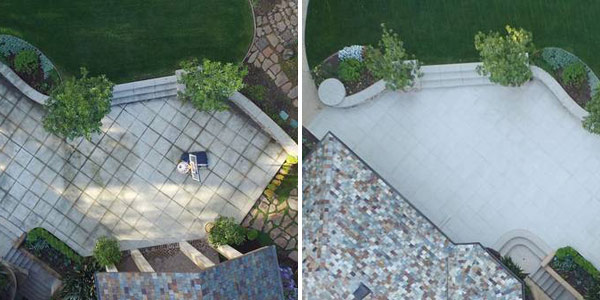 The company you hire should also have coverage by some form of business insurance, and if necessary, be a licensed service provider for your area. In addition, it is essential to work with a company that has experience in the industry, such as Wrightlook Pressure Washing Company in Lakeland, FL.
Working with experienced and competent professionals helps you avoid any unwanted misfortunes. Here are a few reasons to hire a professional Pressure Washing service.
You Have a Stained Driveway
If your driveway has attracted a lot of grim, there's probably also plenty of surface contaminants embedded in the concrete.
Pollutants like mold, mildew, oil, algae, automobile fluids, and more will sink into the concrete. If your driveway looks dark and grimy, then it's time to hire a professional pressure washing company.
Your stained driveway not only looks unappealing but can also become a slip hazard. A regular power wash will ensure that your concrete or paver driveway remains safe and increases your home's curb appeal.
Dull and Dirty Siding
If your siding looks dull, dingy, grimy, and dirty, you should hire a professional to clean it up. It will do wonders to improve your home's appearance!
An experienced exterior cleaning company can efficiently remove the dirt and stubborn stains on your home's roof, fences, deck, siding, and other areas. They'll get rid of nasty mold and mildew and leave your property looking like new.
Discolored Roof
If you have noticed some black streaks and discoloration on the roof, don't wait until a better time. You should go ahead and hire a professional to get the pressure washing services you need. Those grimy surfaces not only look bad, but it's also possible that you have algae or mildew that's doing some serious damage to the roof or siding.
A local pro in your area can clean your roof, remove the algae or mold, and revitalize the beauty of your home and the exterior areas of your property.
These are just some of the reasons to get your property professionally cleaned. If you've decided you need roof cleaning, house washing, or concrete cleaning in Riverview, Lakeview, or other areas of Central Florida, we will professionally pressure wash your property. Give us a try today, call for a free estimate.