5 Places You Should Never Pressure Wash Around Your Home
Pressure washing is an inexpensive service that can remove dirt, mold, mildew, algae, and other contaminants that may be damaging the appearance of your home.
You may want to get right to the pressure washing around your house without thinking too much about the surfaces getting cleaned. Whether you plan to do it yourself or you're hiring a professional, it's crucial to know about the places you should never pressure wash around your home.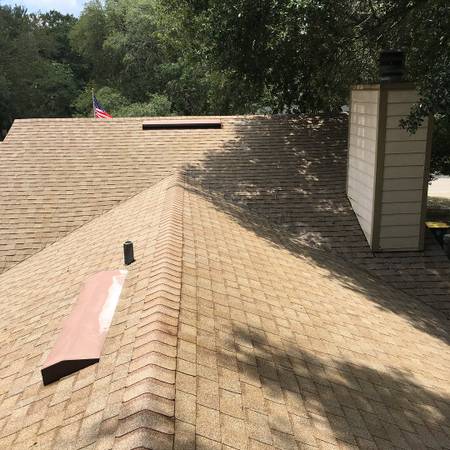 However, not every surface is safe for pressure washing. Using a soft wash method for house washing, roof cleaning, and deck cleaning is best. Here are five things you should never pressure wash.
Don't Pressure Wash Asphalt Shingles
If your roof has asphalt shingles, you'll need to hire a roof cleaning company that uses the right techniques. The high pressure can damage the limestone inside the shingles as well as the integrity of your roof. Once the shingles are damaged, it starts causing roof leaks.
It is also essential not to use high pressure on the roof. The force from the pressure washer can make you lose your balance and fall off the top.
Never Pressure Clean Outdoor Electrical Panels or Outdoor Meters
Electric panels, outdoor meters, and electrical outlets, even the ones installed on the outside of your home, are a shock hazard and should never be cleaned with water! Pressure washing or standard garden hose cleaning could force the water into cracks and crevices of panel covers. It's not just dangerous; it can result in costly repair bills.
Don't Pressure Washing The Windows!
Glass and the sealant around the glass on windows can get damaged. High pressure could also break your windows. It can also cause damage to the interior of your home if water penetrates the caulking or sealer. Why create an unnecessary situation and deal with broken windows. Avoid harsh methods of cleaning windows and other outdoor glass surfaces.
Never Pressure Clean Lead Paint
Pressure washing paint is okay as long as high-pressure isn't used. Lead paint shouldn't ever get pressure washed, or else it can get cracked. If the process strips the painted surfaces, it could send tiny particles of lead into the air or the surrounding areas around your house. Lead paint is dangerous! It's highly toxic and should always be avoided if at all possible.
Don't Pressure Wash Your Outdoor HVAC Equipment
Your outdoor HVAC unit is made for outdoors, but it's not meant for pressure washing. High-pressure water can't get forced into the machinery, or it will cause damage. However, it does need to get cleaned by a professional. Leave the cleaning your HVAC maintenance company instead.