Premier Pressure Washing Contractor
Our roof cleaning, house washing, commercial building washing, and other services are available to all residents and businesses throughout Central Florida, so call today and let our local pressure washing contractor provide dependable service.
Customers love our services because our expert pressure washing team knows how to use cleaning methods that work great and remove and prevent the growth of algae and other destructive microorganisms. Please feel free to use our form or call our pressure washing contractor to set up a free estimate. Then, get ready to enjoy our top-quality service at reasonable rates!
Free Estimates
Expert Workmanship
Dedicated to Your Complete Satisfaction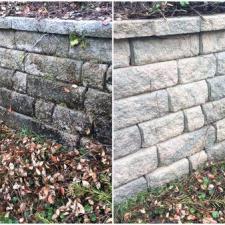 Pressure Washing
When our pressure washing contractor works on your concrete cleaning, roof shingles, fences, deck, siding materials, and other surfaces, we don't harm the building materials. That is truly important because damaging these areas will cut the service lifespan of your entire home short.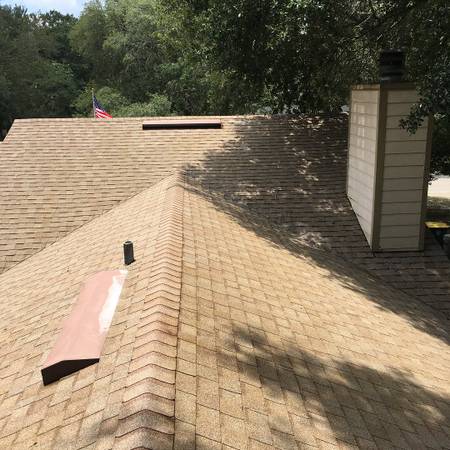 Roof Cleaning
Annual roof cleaning service is the best way to preserve your roof shingles, maintain them, and keep the warranty intact. Our expert roof cleaning service doesn't just remove the dirt, it gets rid of the algae stains, mold, mildew, lichen, moss, viruses, germs, and more.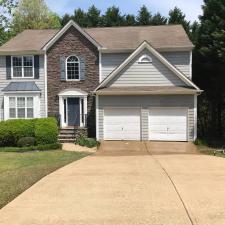 Concrete Cleaning
Is your concrete sidewalk covered in rust stains because of your irrigation system? This problem is common in Lakeland, but our expert pressure cleaning professionals can handle it. Whether it's mildew stains, mold, or rust, we are trained and equipped to treat and remove the problem.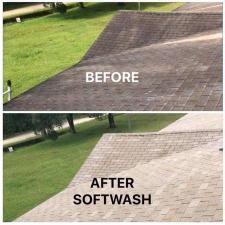 Soft Wash
Our Lakeland pressure washing contractor uses safe methods approved by manufacturers like Owens Corning, James Hardie, and CertainTeed. We use soft wash cleaning solutions for siding cleaning and many other services because it's the best way to lift stains and provide long-term cleaning.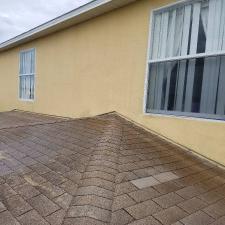 House Washing
Are you getting ready to boost your home's curb appeal with help from a pressure washing contractor? We're here to assist with all your house washing needs. We're equipped for house washing and other surface cleanings that won't damage brick, stucco, stone, paver patios, decks, and wood surfaces.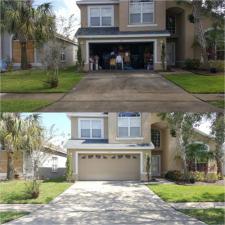 Driveway Cleaning
Our expert crew knows how to tailor the cleaning project to lift stains on your driveway's specific problem areas. We pressure wash the concrete or masonry driveways with advanced and safe cleaning methods, applying the right combination of stain removers and water pressure.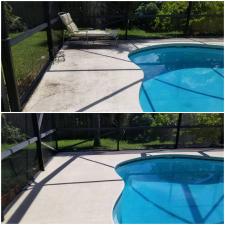 Pool Area Cleaning
No two pool area cleaning projects are alike for our team of dedicated Lakeland pressure washing technicians. When you hire us for pool area cleaning, the result is always a surface that looks clean and revitalized, saving you time and from having to expend your precious energy to enjoy your pool!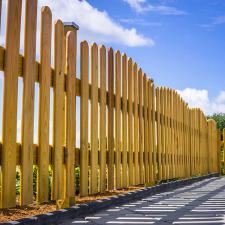 Fence Cleaning
Dirty fences? Cleaning fences takes a lot of work. So, you may need help. Our professionals are here to make it easy for you with our fence cleaning service. You will be amazed at what a difference our fence cleaning service makes. We soft wash all types of fences – large jobs or small.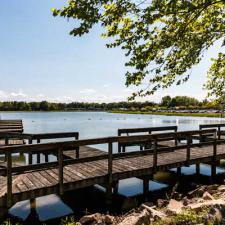 Deck Cleaning
Don't replace your deck without getting our deck cleaning service first. We have seen a lot of decks in Lakeland, FL, that only require a good professional clean even though the wood looks awful. All that blackened and weathered lumber can look beautiful and new again with our service.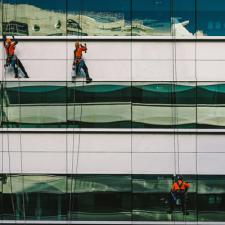 Commercial Building Washing
We offer a comprehensive range of tailored commercial building washing and exterior cleaning solutions for your business. Take a look at the services we offer in Lakeview and call to schedule a quote. We are competitively priced and can tailor our commercial pressure washing services!