Pressure Washing You Can Trust For Your Riverview Home
At Wrightlook Pressure Washing, our team is strongly committed to excelling at customer care and superior work for home and business owners in Riverview and areas nearby – regardless of the size or scope of the job. We'll communicate closely about project details with you before we begin the work. Our Riverview pressure washing experts are here to provide the best exterior care.
We quickly and promptly complete our roof cleaning and other jobs so that you can get back to your normal routine in the quickest time-frame possible. We'll pay attention to every detail so that we achieve the results you expect and deserve.
Don't hesitate or wait for long when it comes to getting help with your pressure washing. Simply call on your neighbors here at Wrightlook Pressure Washing Company today to request an appointment. We'll gladly answer any questions that you may have about your Riverview pressure washing and book your service visit right away.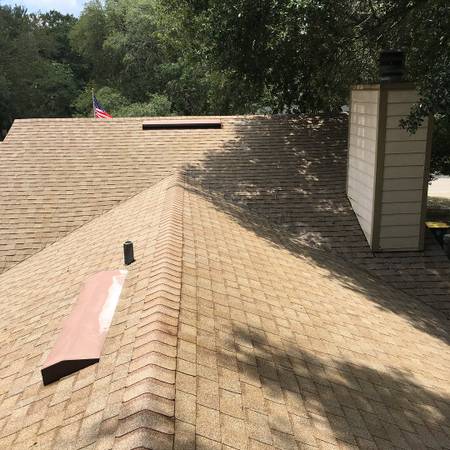 Pressure Washing Offers You Many Benefits
Algae, allergens, contaminants, and bacteria love to settle in grime that spreads to other areas of your home and property. When a professional service, like Wrightlook Pressure Washing, cleans your home's exterior, it will absolutely remove many harmful contaminants and leave your home looking like new.
Here are the top 3 benefits of our professional Pressure Washing in Riverview, FL.
Safe & Effective Cleaning – We never use damaging cleaning methods.
Attention to Detail – Our technicians take their time to get the job done right.
We are Dedicated to Your Satisfaction – Our Lakeland pressure washing company is dedicated to your complete satisfaction.
Roof Cleaning You Can Depend On
Do you have a grime-covered roof in Riverview that is prone to get black streaks and algae stains? Not only does our professional roof cleaning eliminate and prevent molds and algae from returning for an extended time, but it can also significantly extend the life of your roof. Saving you thousands of dollars in repairs and an early roof replacement over the years is our goal.
Our soft wash roof cleaning won't damage the surface and does a superior job of removing deep-down stains. You'll be amazed to see the original color of your roof, fences, deck, and house siding come alive again once we restore the original beauty of the material.
The Advantages of Professional Fence Washing in Riverview
Here are some additional benefits of choosing Wrightlook Pressure Washing Company for your fence washing needs:
High-quality pressure washing services
Competitive rates
Safe and reliable services
Flexible scheduling
Experienced technicians
Don't let your fence become dirty and damaged. Contact Wrightlook Pressure Washing Company today at 813-507-1606 to learn more about our fence washing services and find out how we can help you keep your fence looking its best.
Sidewalk Cleaning To Wash Away Years Of Wear & Foot Traffic From Your Walkways
Sidewalk cleaning is a process that can help you to maintain your property and increase the value of your home in Riverview. When the time comes to have your walkways cleaned, it's important to choose a reputable company that has experience with residential sidewalks. At Wrightlook Pressure Washing Company, we provide comprehensive sidewalk cleaning services that will clean the toughest stains from your sidewalks. Our technicians are highly trained and certified in every aspect of our business or home's exterior.
We use an eco-friendly solution that is safe for children and pets, yet still effective at removing dirt, grime, mold, mildew, stains, and other contaminants from your concrete pads. This ensures that your property retains its pristine appearance while also keeping you safe from potential accidents caused by slippery surfaces or unsafe conditions.
You can reduce the amount of wear-and-tear on your walkways by regularly washing away years of foot traffic with a professional sidewalk cleaning service. This will help keep your sidewalks looking great while also ensuring that they are safe for pedestrians of all ages and abilities.
We always use state-of-the-art equipment so that we can perform high-quality work at affordable prices. Call us today at if you need any information regarding our sidewalk cleaning services in Riverview!
Keep Your Riverview Deck Clean with Wrightlook Pressure Washing Company
Maintaining the cleanliness of your deck is essential for preserving its beauty and durability. Wrightlook Pressure Washing Company offers professional deck cleaning services to help keep your outdoor space looking its best. Our experienced professionals use pressure washing to deep clean your deck and remove dirt, mold, and mildew. This will help prevent long-term damage and keep your deck looking like new.
The benefits of professional deck cleaning services include:
Stain removal
Eliminating built-up dirt
Restoring the original color of the wood
Maintaining the structural integrity of the deck
For reliable deck cleaning services in Riverview, trust Wrightlook Pressure Washing Company. Contact us today at 813-507-1606 to get started.
Soft Washing in Riverview – Safe, Reliable Results
At Wrightlook Pressure Washing Company, we believe that soft washing is the key to maintaining the integrity and beauty of your property. Our experienced professionals use only the highest-quality soft washing solutions to ensure that your property looks its best. We understand the importance of soft washing and will customize our services to fit your specific needs. We use a combination of soft washing solutions and techniques to ensure the highest level of cleanliness and the best results.
When it comes to soft washing, Wrightlook Pressure Washing Company is the clear choice for Riverview. Our team of experienced professionals will take the time to understand your needs and customize a soft washing job that will give you the perfect results. Contact us today at 813-507-1606 to get started on your custom soft washing job!
House Washing To Maximize Your Curb Appeal
It's a well-known fact that curb appeal plays a significant role in a home's value. To keep your Riverview home looking its best, schedule an estimate for a house washing with us today!
We use many house cleaning methods depending on your home's exterior material and condition.
Wood – Wood, along with brick, is the most common material we clean when house washing. Since wood can be softer than other exterior materials, we recommend our soft wash pressure washing method for wood surfaces. This method ensures that your wood will be cleaned thoroughly with no damage or changes in its condition. Wooden exteriors are often prone to algae, mold, and mildew. If this is the case with your structure, we will use a specially formulated bleach-based solution for cleaning, paying particular care to protect surrounding plants and grass from any chemicals.
Vinyl – Most newer homes are built with a vinyl exterior. A positive of vinyl siding is that it is easy to clean! When determining whether to use a soft wash method or a pressure washing method to clean vinyl, it is always best to refer back to your vinyl manufacturer. Some manufacturers suggest that vinyl only be cleaned with a soft wash method, while others agree that it is ok to use a pressure wash cleaning method on vinyl. We will be more than happy to contact your manufacturer for you to determine the best cleaning method for your vinyl!
Brick – When brick looks old and faded, it is time to have it cleaned. During your estimate appointment, we will examine the condition of your home's brick. Like wood, brick is prone to algae, mold, and mildew, especially in humid areas. For all your house washing and Riverview pressure washing and surrounding areas, call Wrightlook Pressure Washing Company!
Driveway Washing Solutions for Riverview Residents
Wrightlook Pressure Washing Company provides top-notch driveway washing services for residents in Riverview and the surrounding areas. Our team is dedicated to making your driveway look brand new with our professional pressure washing techniques. Whether you have a concrete, asphalt, or paver driveway, we have the expertise and equipment to get the job done right.
Driveway washing is an important aspect of maintaining the appearance and longevity of your property. Dirt, grime, and oil stains can accumulate over time and make your driveway look unsightly. Not only that, but these substances can also be dangerous and slippery, creating a hazard for you and your family. With our pressure washing services, we can remove all of these contaminants and leave you with a clean and safe driveway.