Enhance Your Business Image With A Commercial Building Wash!
Our commercial building power washing services can make your business look it's best every day of the year. As your Lakeland commercial pressure washing contractor, we take great care to ensure your building and concrete get protected from damage during our cleaning services. All of our work is done by experienced exterior cleaning technicians who are dedicated to providing quality work.
Our professionals are skilled in pressure washing and soft wash techniques, which is the building cleaning method we use for specific surfaces. We provide our services in Lakeland and the surrounding areas. If you would like an upfront quote or have questions about our commercial building washing services, please give Wrightlook Pressure Washing Company a call.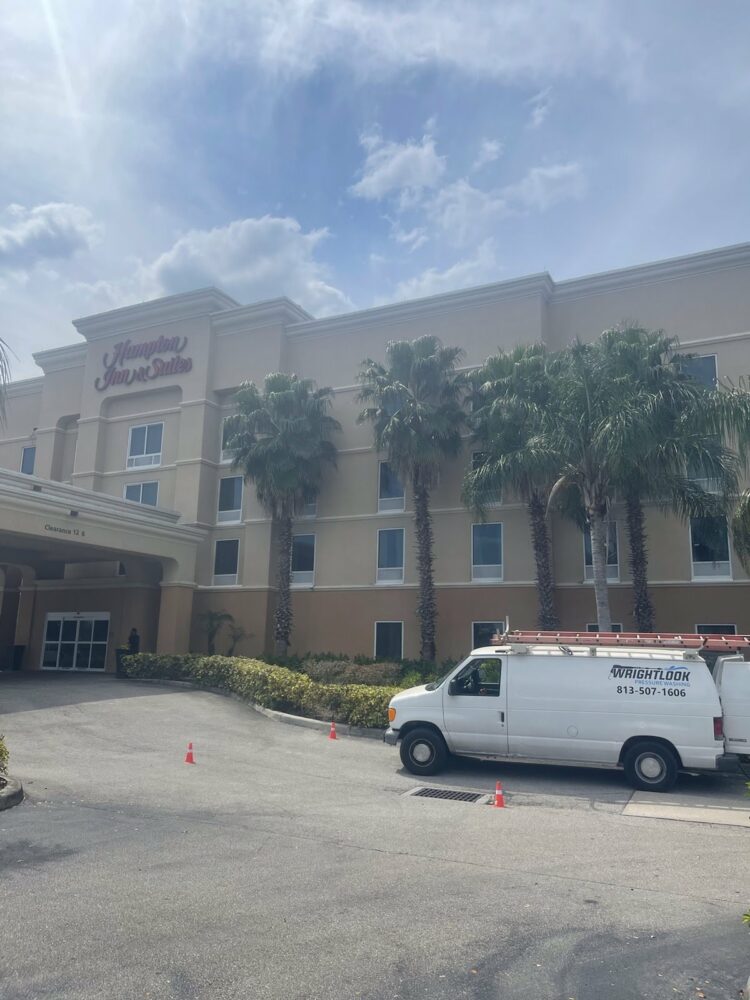 Why Choose Us For Commercial Building Washing
Here at Wrightlook, we have over 10 years of experience in pressure washing and have been rated as an elite service professional by home and business owners in the Tampa, Lakeland, Brooksville, and Winter Haven areas.
Our equipment is superior and safe, ensuring your business is cleaned properly without causing any damage or breaks.
By letting us take care of your pressure washing, you ensure that you are in reliable, top-rated hands. Let us take the pressure off your hands and into ours. Give Wrightlook Pressure Washing in Lakeland, Florida a call today.
We provide commercial building washing services to:
Commercial building owners
Commercial building managers
Multi-family building owners and managers
Other businesses from Lakeland to Tampa
Why Commercial Building Washing Is Important
Our building washing service helps you to keep your commercial property value intact and attract customers to your establishment. Every business needs to look sharp, but our high-humidity often causes irrigation stains, rust stains, mold, and algae stains. We use non-pressure washing to safely clean these stains and others to make your building look fantastic.
Every business owner knows how important it is to employ proper maintenance of their investment, and that includes commercial building washing as well. Power washing your commercial building can lead to higher employee and customer satisfaction, as it can reduce allergens and prevent mold growth as well as improving the aesthetic appeal of your business.
Your health inspector and profits alike will be pleased with Wrightlook Pressure Washing Company's valuable maintenance service.