Professional Concrete Cleaning For Your Home
Do you need a professional concrete cleaning for your driveway, sidewalks, or entryways? Come to the concrete cleaning professionals that locals trust. Wrightlook Pressure Washing Company provides expert quality service in Lakeland and the surrounding areas.
Concrete is a hard surface to clean, especially if it's stained with oil spills, gum, algae, or rust. Whether your steps and entryway are grimy and an eyesore or you need to keep up with regular service, you can depend on our pressure washing professionals in every way.
Our exterior cleaning services are available to everyone in Lakeland and many other communities and areas nearby. Whether you own a home, rent it, manage residential properties, or have an apartment complex, we do jobs of all sizes.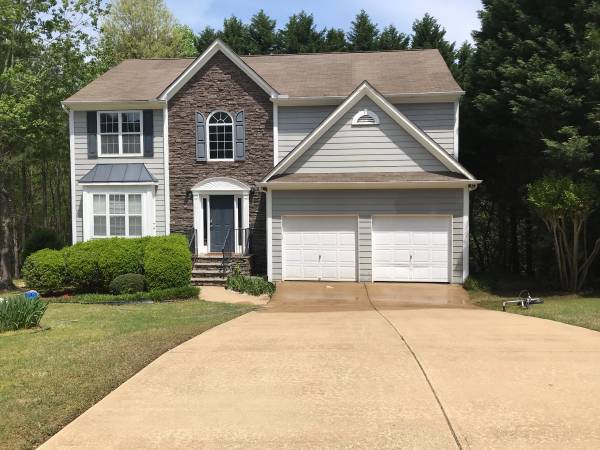 Why Locals Choose Us For Concrete Cleaning?
With our service, you'll enjoy experiencing excellent customer care. Plus, you'll receive our expert work that won't destroy the concrete material of your sidewalks and other structures. If you need concrete cleaning for your walkways, patio, or entryway, call to ask us for a quote today. All of our estimates are reasonably priced and competitive!
Dedicated to Service Excellence
Professional Results
Affordable Competitive Quotes
Experienced & Skilled Technicians
Safe & Effective Concrete Cleaning
Concrete may be hard as a rock, and stains may be deep-down, but it can get damaged by the wrong concrete cleaning method. High-power pressure washing may produce jagged pits in the concrete surface, and if so, it leads to real damage and premature degradation. Whether you have an entire building of concrete or just the sidewalks, driveways, and entryway are, the concrete is an investment that needs to treated with safe methods.
Our professional cleaning process is powerful to lift and remove all types of deep-down stains, but the process is gentle and won't damage or pit the surface. Take our driveway cleaning service, for example, when our job gets done, we leave a smooth, fresh concrete surface that looks amazing. Our Lakeland pressure washing technicians can remove deep-down oil stains, chemical stains, irrigation stains, and more from all types of solid structures.