Pressure Washing You Can Trust For Your Ruskin Home
Pressure washing your home or business in Ruskin can remove mold, algae, bugs, and other unwanted grime that can make your property look unkempt and run down. If your siding looks dull and dirty, you make it easy by hiring a professional to clean and improve your home's appearance. Wrightlook Pressure Washing Company is your one-stop-shop for all of your Ruskin pressure washing needs.
An experienced pressure washing company can effectively remove the dirt and stubborn stains, get rid of mold and mildew, and make your siding look fresh and new again. It's recommended by siding and roofing manufacturers to ensure that pressure washing is done by a trained and certified professional to avoid damaging your property.
At our local service company, we have a team of highly experienced Ruskin pressure washing technicians who can pressure wash your property safely and effectively.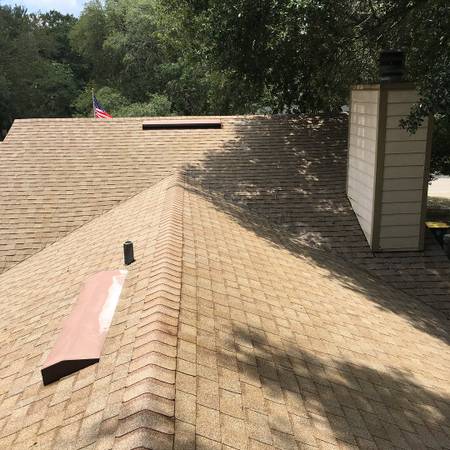 Pressure Washing Offers You Many Benefits
We offer a range of services you may need today, such as house washing, roof cleaning, or driveway cleaning. We can help you keep up appearances and make your outdoor areas more enjoyable. Here are three ways we can help if you want to hire a professional Pressure Washing Service in Ruskin, FL.
Helps Spruce Up Your Home – Nobody wants to buy a dirty, grimy-looking house. An unkempt house looks less appealing to potential buyers. If you are planning to sell your home soon, consider hiring a professional pressure washing service.
Can Remove Construction Dust – If you are having some renovations done or there is a lot of construction in your area, you'll know it can get dusty. Dust and other debris can cling to your hose and cause it to look extremely dirty. If this happens, you'll want to hire a professional pressure washing service to maintain the cleanliness of your property.
Protects and Sanitizes Surfaces – When done correctly, pressure can also help to protect the health of your family by eliminating mold, mildew, and other pollutants.
Roof Cleaning You Can Depend On
If you have noticed some streaks and discoloration on the roof, then you should hire a professional for roof cleaning service. These are just some of the key instances when it is essential to get your property professionally power washed. Those marks not only look bad, but they can be doing some serious damage.
If you've decided you need to hire an experienced service company in the local Ruskin area, we can professionally pressure wash your exterior areas. Our roof cleaning pro can clean your roof and revitalize the beauty of your property. Give us a call to receive a quote and consultation.
The Benefits of Professional Fence Washing for Ruskin Homeowners
At Wrightlook Pressure Washing Company, we take the time to understand your individual needs and provide tailored solutions to meet those needs. We pride ourselves on our attention to detail and strive to exceed your expectations. We are committed to providing excellent customer service and always strive to meet and exceed your expectations.
If you are looking for a reliable fence washing or pressure washing service in Ruskin, look no further than Wrightlook Pressure Washing Company. Our team of experienced technicians will work diligently to ensure your needs are met in a timely and efficient manner. Contact us today for a free quote and let us help you get the results you are looking for.
Enjoy a Clean Deck in Ruskin with Wrightlook Pressure Washing Company
Give your deck a facelift with Wrightlook Pressure Washing Company's professional deck cleaning services. A clean deck is essential in maintaining your outdoor space and preventing dirt, mold, and mildew from accumulating and damaging the wood. Pressure washing is a great way to deep clean your deck and remove any built-up grime. Wrightlook Pressure Washing Company's experienced professionals are capable of delivering outstanding results and making sure your deck looks its best.
The benefits of professional deck cleaning services include:
Removing dirt, mold, and mildew
Preventing long-term damage
Achieving a like-new appearance
Maintaining the structural integrity of the deck
If you need help with deck cleaning services in Ruskin, contact Wrightlook Pressure Washing Company today at 813-507-1606. Get your deck looking as good as new for the upcoming season.
Ruskin Exterior Residential Surface Cleaning
Do you have other buildings on your residential properties? Are you looking for a professional cleaning service to work on your detached garage? Do you need cleaning for a playhouse or shed? Our experts are here to help.
Any surface made of siding or shingles benefits from professional soft washing. This gentle cleaning process will leave all your residential buildings clean and sanitized. If you're ready to invest in professional cleaning for your property, call us today and speak with our experts.
Sidewalk Cleaning & Walkway Washing In Ruskin
Are you in search of quality sidewalk cleaning services in Ruskin?Sidewalks are often cast to the side during pressure washingprojects, but not here. At Wrightlook Pressure Washing Company, we have a whole service dedicated to the cleaning and maintenance of sidewalks.
Our business is all about ensuring the best services in pressure washing for Ruskin residents. With sidewalk cleaning, among other services we provide, you will get the best of the best. Your sidewalks will look like brand new.
Feel free to contact us today so that you can get a complete rundown of the services and quality of care that we offer. We're here for you in Ruskin, and we're more than ready to take on your exterior surfaces. Our results speak for themselves, and we're more than capable of transforming old, stained surfaces into new ones that become the envy of the town.
Trustworthy Soft Washing Services in Ruskin
Wrightlook Pressure Washing Company offers top-notch soft washing services in Ruskin, guaranteeing superior results. Soft washing is a safe and effective way to clean buildings, decks, patios, and other outdoor surfaces without the need for high-pressure water that can cause damage. Our experienced technicians use a low-pressure cleaning system that is gentle yet effective, ensuring no damage is done to the surface of your property.
Soft washing is a great way to remove dirt, grime, mold, mildew, and other contaminants from your property. It's also a great way to extend the life of your outdoor surfaces. With our soft washing services, you can be sure that your property will look its best for years to come.
If you're looking for a reliable soft washing service in Ruskin, look no further than Wrightlook Pressure Washing Company. Contact us today at 813-507-1606 to learn more about our soft washing services and how we can help you keep your property looking its best!
Driveway Washing Solutions for Ruskin Residents
Wrightlook Pressure Washing Company provides top-notch driveway washing services for residents in Ruskin and the surrounding areas. Our team is dedicated to making your driveway look brand new with our professional pressure washing techniques. Whether you have a concrete, asphalt, or paver driveway, we have the expertise and equipment to get the job done right.
Driveway washing is an important aspect of maintaining the appearance and longevity of your property. Dirt, grime, and oil stains can accumulate over time and make your driveway look unsightly. Not only that, but these substances can also be dangerous and slippery, creating a hazard for you and your family. With our pressure washing services, we can remove all of these contaminants and leave you with a clean and safe driveway.