Your Roof Cleaning Professionals
Are you tired of dealing with unsightly roof stains? Call our roof cleaning professionals at Wrightlook Pressure Washing Company in Lakeland, FL, for service. We know how to bring back your roof's curb appeal by using soft wash roof cleaning methods that the shingle manufacturers recommend.
Wrightlook Pressure Washing Company provides roof cleaning service that doesn't just remove grime. We know how to get rid of those black algae stains, musty mold & mildew, lichen & moss, and bacteria & germs.The cleaning detergent we use will also serve to stop the regrowth for months at a time. This process leaves your home's exterior looking clean, but most of all, it's healthy.
Why Have Your Roof Professionally Cleaned
Regular roof cleaning service from our pressure washing company is the best way to preserve your roof shingles and keep the warranty intact. While your roof stands up strong through all types of weather, it does need maintenance so that it can protect your home in the long run. Regular attention will help to keep it more reliable for longer by cleaning the leaf debris, algae, and other destructive elements away.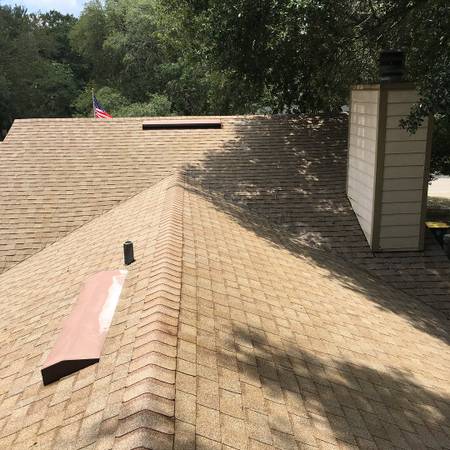 Improve Your Home's Health
Increase Shingle Longevity
Reduce Energy Costs
Add Curb Appeal
Increase Your Property Value
Why Choose Our Roof Cleaning Company
You want a roof cleaning company that is careful about keeping your shingles, gutters, sealant, and roof trim from getting damaged. We are a professional company that only uses safe and effective methods.
Despite the safe roof cleaning techniques we use, our experts can get your roof shingles stain-free and clean deep down. Our exclusive formula penetrates to lift the soil and stains without damaging the roofing materials. You want our professional exterior cleaning services because of our process:
Cleans thoroughly without damaging shingles – the only manufacturer-recommended process!
Kills harmful molds and mildews without harming the environment
Prevents fungi and algae from returning for extended periods
Increases home value!