Your Local Lakeland, FL Pressure Washing Experts
Wrightlook Pressure Washing is a Lakeland pressure washing and roof cleaning specialist. We offer commercial and residential pressure washing in Lakeland, FL, and surrounding areas. Our technicians clean and remove stains from all kinds of surfaces around your property.
Getting everything clean and bright will make you feel so much better. If the pool area needs servicing, or any other areas, contact us soon to schedule!
Our Lakeland pressure washing experts are here to provide the best exterior care. Give us a call or use our online request form today. We can effectively clean your roof, sidewalks, walkways, decks, swimming pool areas, and so much more.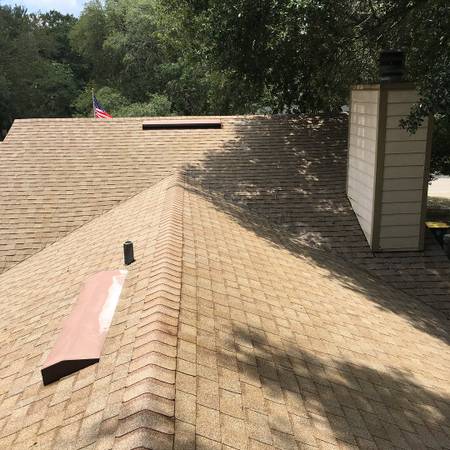 Pressure Washing Offers You Many Benefits
The exterior of your home always gets exposed to harsh elements, such as UV rays, heat, mold, moisture, algae, dirt, dust, insects, rodents, birds, leaves, tree branches, tree sap, and many harmful contaminants. These elements can cause black streaks to form on the roof, embedded stains in driveways, and buildup on the siding.
In addition to removing all these issues, here ere are the top 3 benefits of our professional Pressure Washing in Lakeland, FL.
Safe & Effective Cleaning – We never use damaging cleaning methods.
Attention to Detail – Our technicians take their time to get the job done right.
We are Dedicated to Your Satisfaction – Our highly skilled pressure washing company is dedicated to your complete satisfaction.
Roof Cleaning You Can Depend On
The unsightly black stains on your roof that are getting worse with time are the result of a type of algae that grows very well in our humid coastal climate. If left untreated, it will eventually take over your roof, creating a moist environment that grows harmful molds. The algae eat away at the limestone filler, which is mixed in your shingles during the manufacturing process, and the mold eats away it, leaving the asphalt and tar.
You can trust our roof cleaning professionals to provide service that is safe for your home and the environment. The cleaning formula we can apply can also prevent new algae, mold, and mildew growth for months on end!
Experience Professional Deck Cleaning in Lakeland with Wrightlook Pressure Washing Company
When it comes to deck cleaning, Wrightlook Pressure Washing Company is the name to trust in Lakeland. Regularly cleaning your deck is essential to keep it looking its best, and pressure washing is the most effective way to deep clean your deck and remove any built-up grime. Using professional deck cleaning services can help you prevent dirt, mold, and mildew from accumulating and damaging the wood. Wrightlook Pressure Washing Company's experienced professionals are capable of delivering outstanding results for all deck cleaning needs.
The benefits of professional deck cleaning services include:
Removing dirt, mold, and mildew
Preventing long-term damage
Achieving a like-new appearance
Maintaining the structural integrity of the deck
If you're looking to experience the benefits of professional deck cleaning in Lakeland, Wrightlook Pressure Washing Company has you covered. Contact us today at 813-507-1606 to get started.
House Washing Can Vastly Improve Your Curb Appeal
Owning a Lakeland home is a big responsibility, and making sure it stays clean with a house washing service is part of regular home maintenance. Fortunately, if you know the pressure washing pros at Wrightlook Pressure Washing Company, all you have to do is give us a call, and you won't have to worry a second longer about having to deal with this responsibility. We're the local experts with it comes to pressure washing services such as house washing, and when you hire us for all of your exterior cleaning needs, your satisfaction is 100% guaranteed every time.
Remember that house washing shouldn't be a DIY project! Leave it up to our licensed and trained pros, who have professional-grade equipment and industry experience, to back up their work.
Superior Quality Driveway Washing in Lakeland
Our team is highly experienced in driveway washing, and we use only the latest in pressure washing equipment to ensure that your driveway is properly cleaned. We understand that it can be difficult to clean your driveway on your own, so we are here to help. Our team will work quickly and efficiently to get your driveway looking great in no time. We use only the best products and techniques to make sure your driveway is as clean as possible.
At Wrightlook Pressure Washing Company, we take pride in our work and will always strive to give you the best service possible. We know that your driveway is an important part of your home, and we want to make sure that it is always looking its best. Our pros will work carefully and diligently to make sure that your driveway is as clean as possible. We will also provide you with tips and advice on how to maintain your driveway and keep it looking great for years to come.
Refresh Your Home with Soft Washing by Wrightlook Pressure Washing Company
Soft washing is an important and cost-effective way to clean and protect the exterior of your Lakeland home. Wrightlook Pressure Washing Company offers soft washing services that are gentle and effective, providing a deep clean that is safe for any surface. Soft washing can help remove dirt, debris, mold, and mildew without putting your home at risk.
It's important to use the right equipment and technique when soft washing, and that's where Wrightlook Pressure Washing Company comes in. We have the experience and know-how to get your home looking its best. Our soft washing services will leave your home looking refreshed and free of dirt, grime, and pollutants that can damage surfaces over time.
If you're looking for a gentle and effective way to clean the exterior of your Lakeland home, contact Wrightlook Pressure Washing Company today and learn more about our soft washing services. We'll be happy to answer any questions you may have and help you get started.
Call 813-507-1606 now and let Wrightlook Pressure Washing Company take care of all your soft washing needs!
First Rate Walkway Washing For Your Lakeland Property
If you'd like to keep your sidewalks and walkways looking absolutely flawless, then our pro sidewalk cleaning service is perfect for you and your property. These surfaces are some of the first things that your visitors see, and they're also a hub of constant foot traffic and activity. If you want to make sure that your home or business is fully functional all throughout the year, then you can't go wrong with routine sidewalk cleaning!
Enhance Your Home with Professional Fence Washing
Using the latest pressure washing technology and techniques, our experienced team can help to transform your fence in no time. We are committed to providing top-notch services to our customers in Lakeland, and we take pride in the quality of our work. We are always sure to use the proper safety measures to ensure that your fence is clean and safe.
At Wrightlook Pressure Washing Company, we understand that everyone has unique needs when it comes to fence washing. That's why we offer a variety of services to meet your individual needs. Whether you need a simple cleaning or a more detailed job, we have the perfect solution for you. We also offer additional services, such as staining and sealing, to help ensure that your fence looks its best for years to come.