Your Professional Deck Cleaning Specialists
Don't replace your deck without calling our local specialists to ask about our deck cleaning service. We have seen a lot of decks in the Lakeland area that need a good professional clean even though the wood looks terrible. All that blackened and weathered lumber can most often get renewed to its original beauty.
Wrightlook Pressure Washing Company is a pressure washing and roof cleaning company that provides a superior deck cleaning service and a full line of other services. We offer our expertise to homeowners in Lakeland and the surrounding areas. Our pressure washing pros are available to provide you with all your exterior cleaning needs. Give us a call to get an affordable estimate today.
Restores The Beauty of Your Deck
Affordable Estimates
Superior Workmanship
Dedicated to Your Complete Satisfaction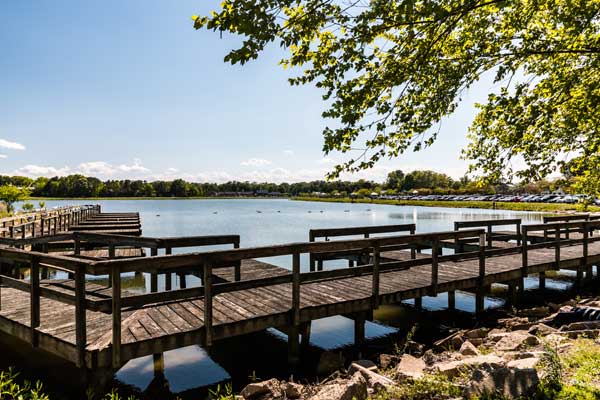 Why Deck Cleaning Is Important
The same algae and mildew that we commonly remove from other surfaces will plague any horizontal area of your property, especially the deck, making it dark and slippery. Unfortunately, these microorganisms eat your wooden decking for food. Before you know it, you're replacing boards, and finally, the entire deck way earlier than you should have to.
Deck cleaning is a part of regular home maintenance, or at least it should be, for anyone who wants to protect the investment they've made in the structure. However, it needs to be done safely with the right tools and methods, or the deck can get damaged. Our technicians use safe cleaning techniques that work exceptionally well and don't cause damage.
Why Choose Us For Deck Cleaning
Having your deck cleaned by our experienced team of technicians every couple of years helps to extend its lifespan. Over time, the build-up of salt, mold, mildew, and algae on your deck wood can cause it to weaken and deteriorate. Our professional deck washing service uses the latest state of the art equipment to remove those pollutants, helping to protect your deck from further damage.