Expert Pressure Washing For Your Home Or Business
There's no better way to get quickly clean the exterior areas of your property than by hiring our expert Lakeland pressure washing professionals for services in the Central Florida area. If your house or commercial building gets covered in grime and stains, call Wrightlook Pressure Washing Company for a free quote today.
We use gentle and eco-friendly techniques for house washing, roof cleaning, concrete cleaning, and more. Our residential and commercial cleaning will remove all types of stubborn stains, including those caused by rust, algae, moss, mildew, lichen, motor oil, mold, and organic decay.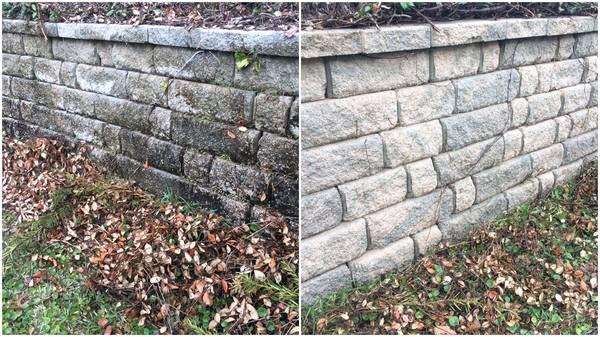 If it's been some time since your siding, concrete, or roof was professionally cleaned, we'd be glad to help make this chore load lighter with our pressure washing service. Our local contractors are dedicated, equipped, and professionally trained to do a thorough job so we can get your house and roof areas back in excellent shape.
Let us help you free up your time and do the hard, dirty work for you!
Free Pressure Washing Quotes
Competitive Rates
Expert Work
Eco-Friendly Pressure Washing
Why Pressure Washing Is Important
The elements of nature are always going to affect the exterior areas of our properties. They're often extremely harsh on the building materials that we need to last. Unfortunately, nature can take years off the service life of our roof shingles, siding, fences, wood trim, deck, and other structures.
Pressure washing is a maintenance task that keeps your property clean and protects it from the natural elements that consistently work to deteriorate the exterior building materials of your home and other structures. We use the right techniques to get rust stains out, lift grime out, and remove the algae that deteriorate these surfaces quicker.
Why Choose Us For Pressure Washing
We Only Use Modern Cleaning Methods
Competitively Priced Upfront Estimates
Top Quality Service For Large Jobs or Small
You'll be amazed at the new curb appeal of your property. From the rooftop to the last edge of the concrete driveway, we know how to lift stains and remove grime safely and effectively. We use pressure washing techniques that don't cause damage to your siding, roof shingles, wood trim, fences, concrete driveway, sidewalks, or other surfaces.
Pressure Washing Photos