House Washing: Enhancing Your Home's Appeal
Maintaining the exterior of your home is essential for preserving its curb appeal and value. However, over time, elements like dirt, mildew, and algae can build up on your home's surfaces, leading to a diminished appearance and potential damage. This is where house washing comes in. At Wrightlook Pressure Washing, we provide expert house washing services designed to renew the beauty of your home.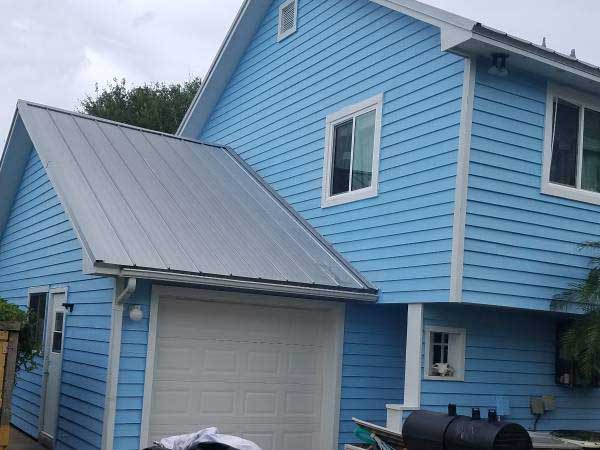 Understanding the Importance of House Washing
Regular house washing is a crucial part of home maintenance. It not only enhances the appearance of your home but also helps protect its structural integrity.
Aesthetic Appeal
House washing removes dirt, mold, mildew, and other unsightly elements from your home's exterior, instantly boosting its curb appeal. Whether you're preparing to sell your home or simply want to enjoy a cleaner, brighter exterior, it can make a significant difference.
Long-Term Maintenance
Regular house washing can prevent the buildup of harmful substances like mold and algae, which can cause permanent damage to your home's exterior surfaces if left untreated.
The Wrightlook Pressure Washing Difference
At Wrightlook Pressure Washing, we take pride in delivering exceptional washing services. Our professional team uses advanced pressure washing techniques to ensure your home is thoroughly cleaned without causing any damage.
Professional Equipment and Techniques
Our team uses top-of-the-line pressure washing equipment to effectively clean your home's exterior. We adjust the water pressure based on the surface being cleaned to ensure a thorough yet gentle cleaning process.
Safe and Eco-friendly Cleaning Solutions
We use eco-friendly cleaning solutions that are safe for your family, pets, and landscaping. These solutions effectively remove dirt, grime, algae, and other buildup without damaging your home's exterior surfaces or harming the environment.
Trained and Experienced Team
Our team of pressure washing experts is fully trained and experienced in house washing. They understand how to effectively clean different types of exterior surfaces and are committed to delivering the highest level of service.
Trust Wrightlook Pressure Washing for Your House Washing Needs
This is a task that should be entrusted to professionals to ensure it is done effectively and safely. At Wrightlook Pressure Washing, we offer reliable pressure washing services that not only enhance your home's appearance but also contribute to its long-term maintenance.
Choosing the right pressure washing contractor is crucial for the best results. This guide from Angie's List provides helpful tips on selecting a pressure washing service provider.
In conclusion, house washing is an essential home maintenance task that can significantly enhance your home's curb appeal while protecting its structural integrity. With professional services from Wrightlook Pressure Washing, you can ensure your home always looks its best and is well maintained. To learn more about our services or to schedule a house washing, contact us directly. We look forward to helping you maintain the beauty and value of your home.